HW 3.4: Assets in My Community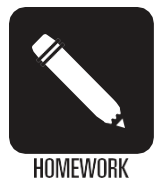 Learning Outcome
Pedagogical Intent
Student Position

Understand and apply knowledge of how cultural identities impact language learning and school success by creating an environment that is inclusive of all students.

Assessment: 50 pts.

Due: Session 4

Teachers, when they venture out into the school community, learn about resources and assets within the community, can appreciate and utilize them in teaching EL students.

Students have read about people living in poverty. They now will move into their school community to discover the assets and resources that are there, particularly those they don't already know about.
Instructions
Using the map outline provided, imagine the road is a main road in the community where you teach. Use this map as you consider the assets you already know about, and consider some key individuals, formal institutions, and informal organizations that are important local assets. (Use the direction sheet for the asset map to help you think about this.)
Click and download the Asset Map Example to do step one. Download the Asset Map details and Asset Map Conclusions for more instructions and the I convinced my teacher article for more information.
Complete the asset map by driving around your school community to identify assets like churches, services, businesses, and individuals, then sketching different items found in your teaching community on the map.
Write a description about each item on your map and any significant/non-significant events that may have taken place. (there is an example of this assignment on the following pages).