Learning Pathway: Election 2020
Building Democracy For All is designed so that teachers and students can follow different learning pathways as they explore the material in the book. Rather than proceeding sequentially through the standards, the learning pathways invite a thematic approach. Other learning pathways include: Student Rights, Influential Women, Black Lives Matter, and Current Events.
The 2020 Presidential election is being called the most consequential election in modern times. The coronavirus pandemic, partisan divides between people and political parties, Black Lives Matter protests, an economic recession that may lead to a second Great Depression, and looming environmental disasters are contributing to uncertainty about the future of American democracy. Our Election 2020 Learning Pathway provides teachers and students with resources for studying the election as well as the institutions of government that must function for that election to happen. Additionally, we designed an Election 2020 choice board featuring a higher-order thinking activities and exploration of the learning pathway chapters (click here to make your own copy of the choice board).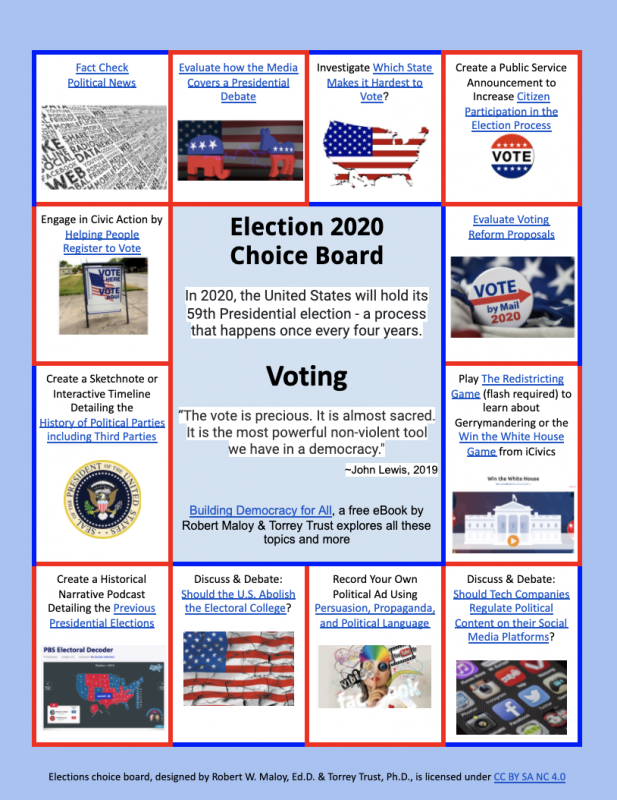 Latest Addition to the Learning Pathway
September 1
Facebook and Twitter claim that Russian Intelligence Services are Targeting the 2020 Presidential Election
August 28
August 17
August 15
August 14
How to Vote in the 2020 Election: A State-by-State Guide from FiveThirtyEight blog.

Includes states from those where:

Everyone can vote by mail and ballots are automatically mailed to every voter to states;
Everyone can vote by mail and mail-in ballot applications are automatically mailed to voters;
Everyone can vote by mail but nothing is automatically mailed to voters;
Voting by mail requires a valid excuse (and the pandemic does not count).

2020 Election Forecast from FiveThirtyEight (August 12, 2020)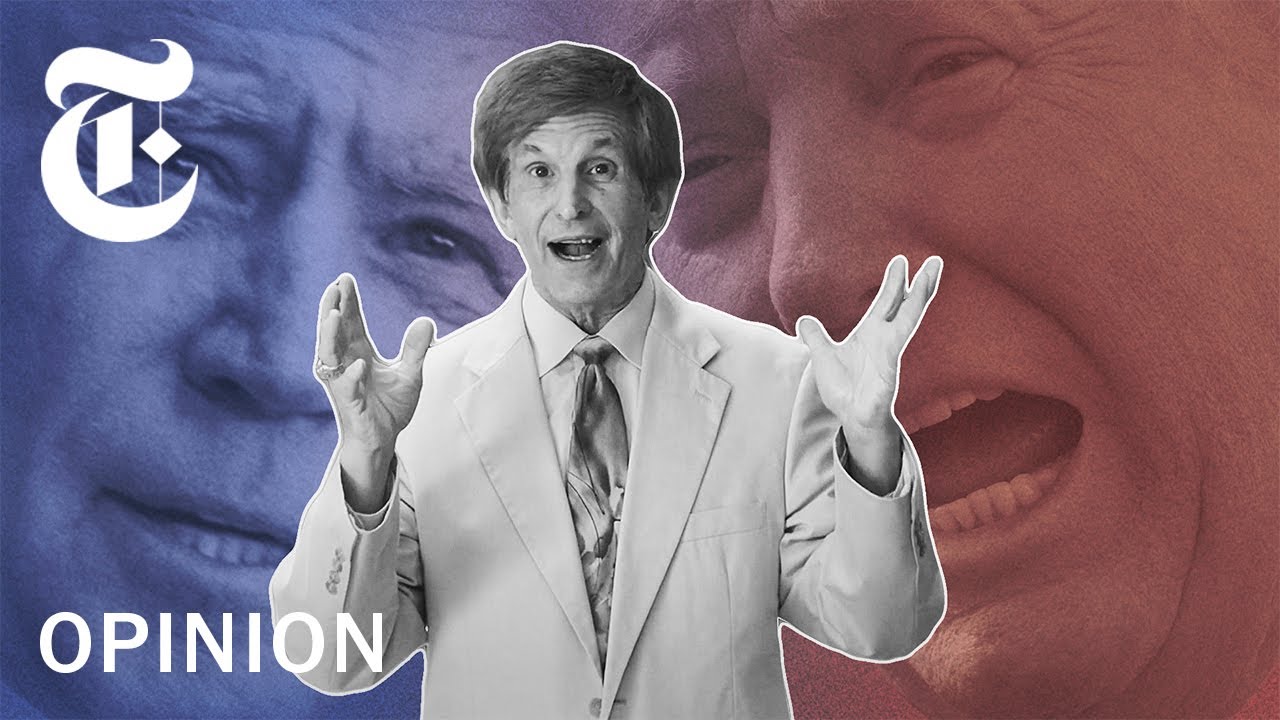 Watch on YouTube

https://edtechbooks.org/-zIvY
UNDERSTANDING UNITED STATES ELECTIONS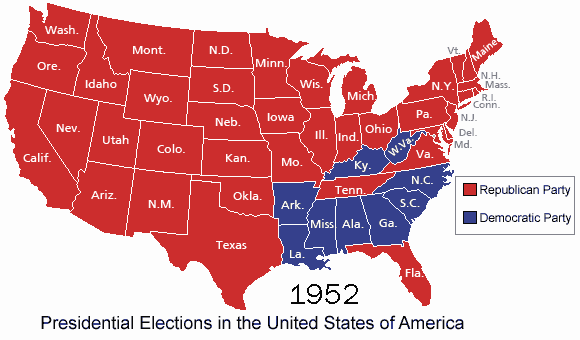 VOTING RIGHTS AND VOTER SUPPRESSION
ELECTION-RELATED ISSUES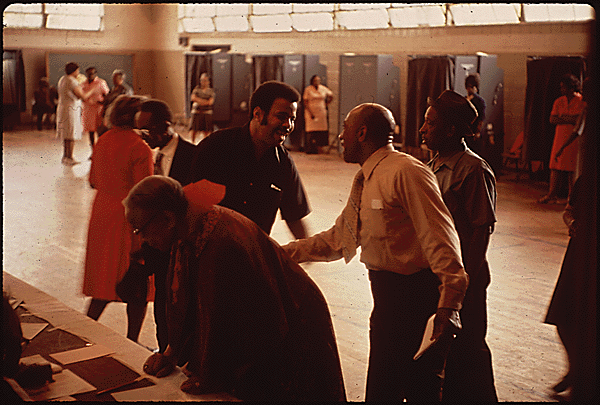 HISTORY OF U.S. ELECTIONS
End-of-Chapter Survey
: How would you rate the overall quality of this chapter?
Very Low Quality
Low Quality
Moderate Quality
High Quality
Very High Quality
Comments will be automatically submitted when you navigate away from the page.