AVG 4.1 Developing Knowledge of WIDA Interpretive Rubrics
Using Text and Video to Build Knowledge of Interpreting Speaking and Writing Performances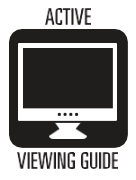 Think About
How could I use formative assessment to better
How will we use these in developing assignments and assessments?
Instructions
The WIDA Speaking and Writing Interpretive Rubrics are analytic scales that help educators understand what students' speaking and writing sounds and looks like at various levels of English language proficiency.
It is allows teachers to diagnose the langauge development of the ELs they are teaching.
The following videos explain and illustrate how Speaking and Writing Interpretive Rubrics are used and how they are interpreted.
As you listen to the videos, refer to and jot notes on the WIDA writing and speaking rubric provided.
Writing:https://equitypress.org/-iTsq
Rubrics: WIDA Speaking and Writing
Speaking https://equitypress.org/-BxL
End-of-Chapter Survey
: How would you rate the overall quality of this chapter?
Very Low Quality
Low Quality
Moderate Quality
High Quality
Very High Quality
Comments will be automatically submitted when you navigate away from the page.
Like this? Endorse it!