Fake News Investigation and Evaluation
People get news today from sources ranging from social media (e.g., Twitter, TikTok) to legacy news outlets (i.e., New York Times, Washington Post) to teachers, parents, family members, and peers. Yet, there is often a difference in quality and reliability among these sources.
Every individual must be their own fact checker and news analyst - determining for themselves what is credible and reliable information and what is fake and false misinformation.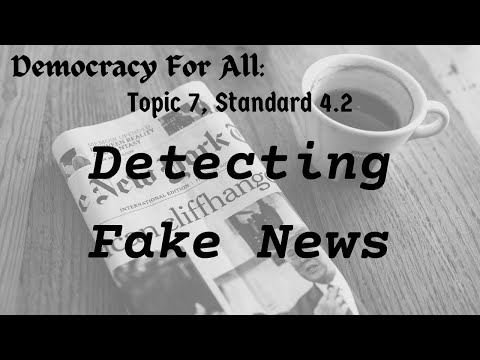 Watch on YouTube

https://edtechbooks.org/-BrR
The following activities are designed to help you act as a critical news evaluator.
You can get more background information from Topic 7.4 Social Media, Digital News, and the Spread of Misinformation and Topic 7.5 Evaluating Print and Online Media in our Building Democracy for All eBook.
Activity 1: Analyze Your Online Search Habits
Pick a topic that you don't know much about. Spend 20 minutes investigating and researching it. Find out anything and everything about this topic.
Then, look through your search history.

What words did you use in your search?
What sorts of news sources did you tend to seek out?
What did you find the most or least valuable during your search process?
How did you determine whether a source was credible or not?

Create a mindmap that provides a visual overview of your search process (see examples below).

Include boxes on your mindmap for each site you visited. Add details to each box, such as whether you consider the site credible and what you learned from the site.
Mindmap Tools: Google Drawings, Mindmup, pencil and paper, & more tools.

Compare and contrast your mindmap with those of your classmates.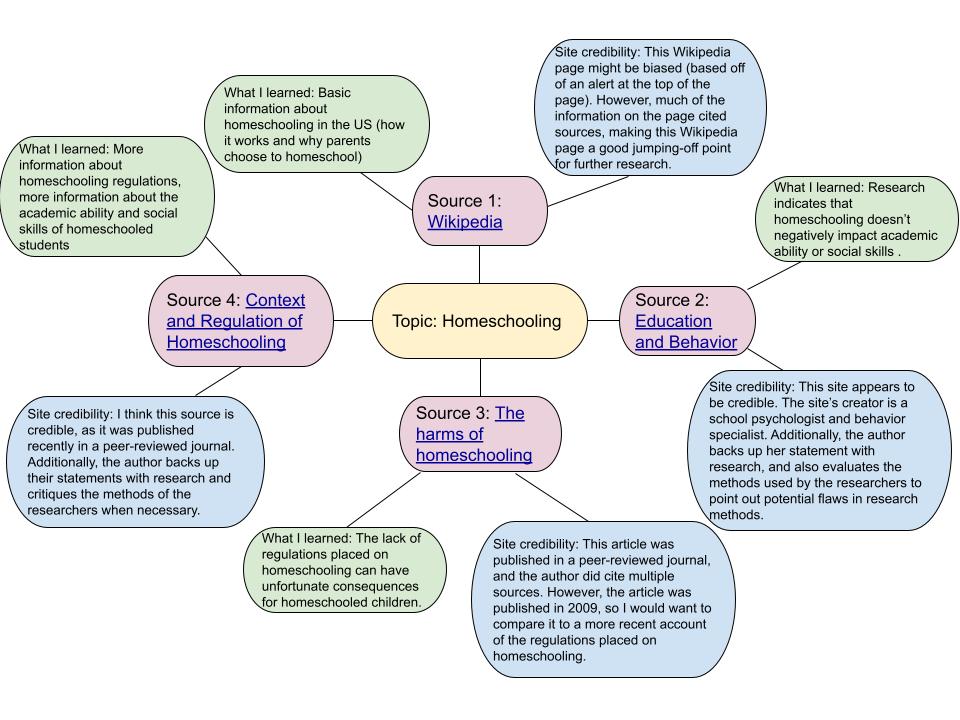 Activity 2: Create a News Evaluation Tool
Consider the following questions:


How do you determine if a news story or social media news post contains misinformation?
What would you tell someone who didn't know anything about how to tell if a source is credible to look for when evaluating news articles and social media posts?
How would you explain credible news sources to your parents, grandparents, siblings, or friends?

Create a rubric, checklist, or other instructional tool (e.g., podcast, video) to help others evaluate news sources (see example mindmap below).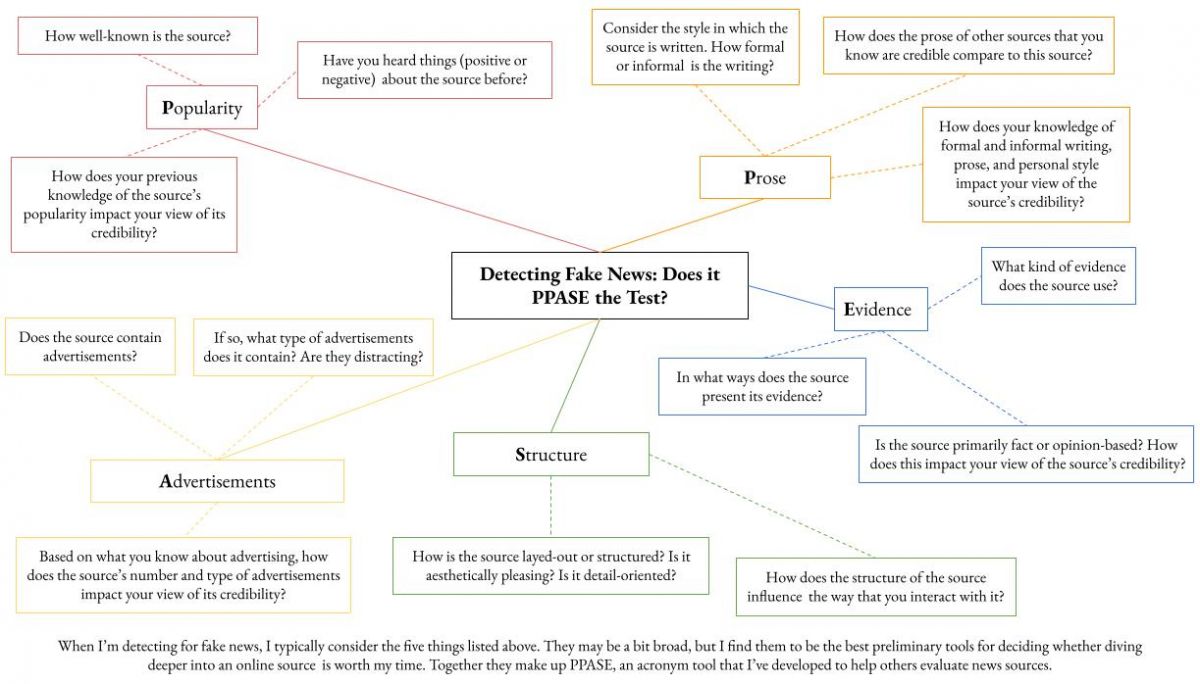 Activity 3: Evaluate the Benefits and Challenges of Digital News and Social Media to a Democratic Society
Nearly half of adults ages 18 to 29 in this country get their political news mostly on social media. The figure is one in five across all ages groups. Those individuals also tend to be less well-informed about political issues and policies (Pew Research Center, July 30, 2020).
Respond to the following prompts in a TikTok, Snapchat, or 60-second video:

What do you see as the benefits of digital news and social media?
What are the potential drawbacks of getting news mostly from social media?
What can be done to address the potential drawbacks of digital news and social media?
Additional Resources
Connecting to the eBook
Connecting to the Standards