5.2: The Equal Rights Amendment on Twitter and Other Social Media
The Equal Rights Amendment (ERA) continues to be a sharply contested constitutional topic. An Associated Press/NORC Center for Public Affairs Research poll in 2020 found that 3 in 4 Americans support the amendment, but that support has not translated into making the ERA part of the Constitution.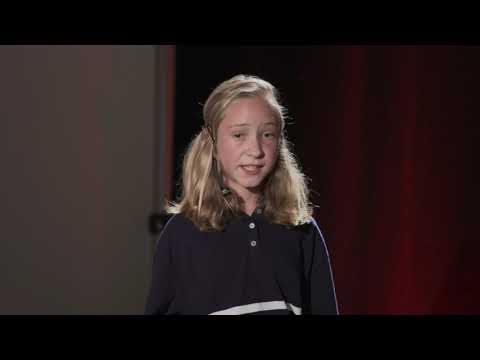 Watch on YouTube

https://edtechbooks.org/-MfRg
Meanwhile, proponents and opponents make extensive use of the media, particularly social media, to build support for their side of the issue.
In these activities, you will explore how the ERA is being discussed on social media and then you will design a social media campaign to convince politicians to vote for the passage of the ERA.
Activity 1: Evaluate how the ERA is Discussed on Twitter
On Twitter, review how citizens and politicians discuss their opinions on passing the ERA.
Start by looking into political hashtags like #passtheERAnow, #equalrightsamendment, and #ERANow.
Then, type "equal rights amendment" into the Twitter search tool and explore the results.
Curate a collection of social media accounts and posts in support of or opposition to ratification of the ERA on a Wakelet, Padlet, slide deck, Jamboard, or spreadsheet.
Based on your Twitter research, respond to the following prompts in a video, paper, or podcast:

Is there more support or opposition present for the passage of the ERA on Twitter? Why do you think this is?
Are the majority of tweets from citizens or politicians? Why do you think this is?
How accurate, credible, and relevant are the tweets about the ERA? How did you determine this?
What are common themes or central ideas presented in the tweets?
What type of language and visuals are typically used in ERA-related tweets?

Do you think the language and visuals used are effective? Why or why not?

What is missing from these tweets (e.g., certain people's voices? Specific topics?)?
Activity 2: Design a Social Media Campaign for the ERA
A manager of a pro-ERA group has come to you asking for your help with designing a social media campaign to convince political leaders to vote for the inclusion of the ERA in the Constitution.
Design a social media campaign to build support for the ERA. The social media campaign should include at least 2 videos (e.g., YouTube, Snapchat, TikTok), 5 example posts, and 3 images (e.g., memes, graphics, infographics) designed by you.

As you design your campaign, consider the following:

What visuals and language will you use to persuade politicians?
Which social media platforms will you use?
What will you write in your posts to capture attention and inspire action?
How will you use media (e.g., images, videos, audio) to make a convincing argument?

*Here is a social media campaign example created by Justin Lo, Daniel Mulno, and David Warde and here is a Twitter campaign example by Sara Shea.
Bonus Activity: Rewrite a Hollywood Script
Watch episode 18, Season 2 ("17 People") of West Wing on Netflix. Choose either the pro ERA or anti-ERA storyline and rewrite the script for the side you have chosen.
Additional Resources
Connecting to the Standards

CC BY-NC-SA: This work is released under a CC BY-NC-SA license, which means that you are free to do with it as you please as long as you (1) properly attribute it, (2) do not use it for commercial gain, and (3) share any subsequent works under the same or a similar license.