Writing an Impeachment Press Release
A Press Release is an official statement provided to the media by an individual or organization. Its purpose is to provide information in a short, simple, highly readable format.
In politics, a press release also serves as a way to promote one's side of an issue as favorably as possible within the boundaries of facts. The White House, on behalf of the President as well as individual politicians, political party organizations, and political interest groups, constantly issues press releases stating their positions and actions on the issues of the day.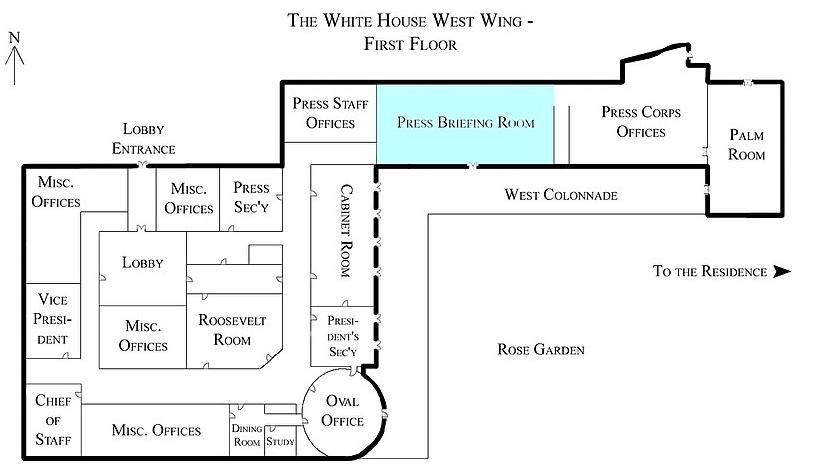 A floorplan of the first floor of the West Wing of the White House
| Public Domain
In this activity, you will write an Impeachment Press Release for one of the Presidential Impeachments in U.S. History. You can write a statement from either the President who is being impeached, the Impeachment Managers from the House of Representatives who are presenting the case against the President, or both.
Activity: Write an Impeachment Press Release
First, evaluate historical impeachment press releases. Examine how these press releases are structured. How language is used. And, what information is presented or left out.

Here are two press releases related to the second impeachment of Donald Trump:

Then, select one of the Presidential Impeachments in U.S. History:
Finally, write an impeachment press release.

Your goal is to make a case for or against Presidential impeachment in a press release that presents information as objectively as possible. You must include the actual facts of the situation and state the position of both those arguing for or against impeachment.
Additional Resources
Connecting to the Standards