Book Creator

Book Creator is a digital tool that enables students to create and read multimodal digital books. It is an ideal tool for enhancing student engagement through story creation and multimedia design. When creating their own books, students can either generate their own content (by typing, drawing, or uploading self-made videos, audio files, and images) or they can curate online multimedia resources from the Internet. Book Creator can also be used in project-based learning activities because it allows real-time collaboration for multiple students to create one book. While students will get the most educational benefit out of designing their own books, they can also read multimodal books designed by others to enrich their knowledge.
Book Creator also offers a
library of pre-designed eBooks and resources for teachers
.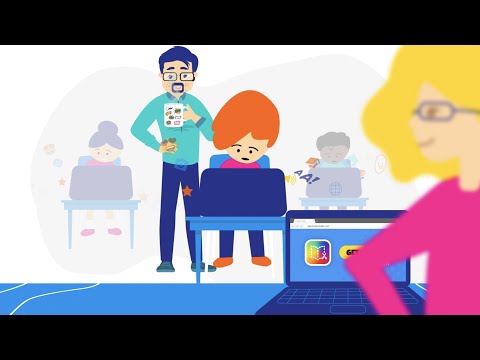 Watch on YouTube

https://edtechbooks.org/-iNmg
Tool Snapshot
Price
Limited version: Free (40 books with all the functions except for real-time collaboration); $12/month for 1,000 books, real-time collaboration, analytics, and support.
Learning
Constructionism
Ease of Use
★★★★✩
Privacy
★★★★✩
Accessibility
★★★✩✩
Book Creator does not have accessibility terms on their website. Texts in the books can be read by the Read To Me function, but not the other multimedia. The creating process relies on hand drawing and typing.
Class Size
Unlimited
ISTE*S
Knowledge Constructor & Creative Communicator
COPPA/
FERPA
Yes
Book Creator Overview Video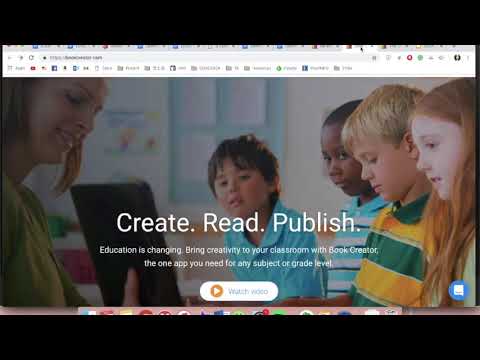 Watch on YouTube

https://edtechbooks.org/-ddC
Book Creator & the SAMR Model
To further discuss how Book Creator can be used in the classroom, we can examine it with the SAMR Model by Dr. Ruben Puentedura. It suggests that the implementation of technology in teaching and learning has four levels. By using these levels as a guideline, we get to analyze the implication of edtech tools in the classroom.
Substitution: Students read a digital book on Book Creator rather than a traditional textbook.
Augmentation: Students read books that contain multimedia, such as video and audio files, which enriches learning. For example, when learning about a scientific experiment, it can be more helpful to watch a video that demonstrates what happens during the experiment rather than to read about it (see 15 Science Projects for Book Creator Classrooms).
Modification: Students research, collect online resources, and curate them into a book. Students generate original content, including text, videos, audio files, and paintings/pictures to create an original book to demonstrate their understanding and learning outcomes, in replacement of traditional assessments.
Redefinition: Students can create books that can be instantly downloaded and shared publicly on the internet.
Learning Activities
History
Create a bibliography of a historical figure. Write an alternate history book. Design a new history textbook that features influential women and people of color who shaped history.
Science
Create a science journal/log. Design a multimodal handbook for science experiments.
Creative Arts
Create a portfolio of artworks.
English/Language Arts
Write a book about the local community and invite community members to contribute text and multimedia (For example, invite a police officer to suggest some tips for the residents). Write a fractured fairy tale.
Resources
How to Use Book Creator

Other Helpful Activities
Research
Ezeh, C. (2021). A comparison of storyjumper with book creator, and storybird for multimodal storytelling. Ezeh, C.(2020). A comparison of Storyjumper with Book Creator and Storybird for multimodal storytelling. TESL-EJ, 24(1), 1-9.
Tavernier, M. (2016). Exploring the suitability of the book creator for iPad app for early childhood education. In Mobile Learning Design (pp. 249-270). Springer, Singapore.

CC BY-NC: This work is released under a CC BY-NC license, which means that you are free to do with it as you please as long as you (1) properly attribute it and (2) do not use it for commercial gain.
End-of-Chapter Survey
: How would you rate the overall quality of this chapter?
Very Low Quality
Low Quality
Moderate Quality
High Quality
Very High Quality
Comments will be automatically submitted when you navigate away from the page.
Like this? Endorse it!