Glogster
Glogster is a Web 2.0 platform that allows users to create interactive online posters called glogs, by adding images, videos, audio, and text. As a learner-centered tool, Glogster supports students' building of knowledge by allowing them to construct their meaning of the content.
Tool Snapshot
Price
7-Day Trial (Free); Month (5$/month); Personal ($29.90); Elementary ($39); Secondary ($95); Faculty ($390)
Learning
Constructionism
Ease of Use
★★★★✩
Privacy
★★★✩✩
Accessibility
★★★★✩
Class Size
Depends on the type of account
ISTE*S
Knowledge Constructor, Creative Communicator
COPPA/
FERPA
Glogster complies with both. Check "Protection of Child Contact information" for detailed information.
Glogster Overview
Glogster supports culturally responsive practices since students can use this tool to show what they know and can do, share their passions and interests, and reveal what they care about.
Students can use Glogster as a way to build upon their knowledge and present their learning. Learners enjoy making their meaning and showcasing it to others in an interactive, online poster. Its format promotes the construction of new knowledge while balancing mastery of skills and the use of multimedia and web resources.
Glogster Overview Video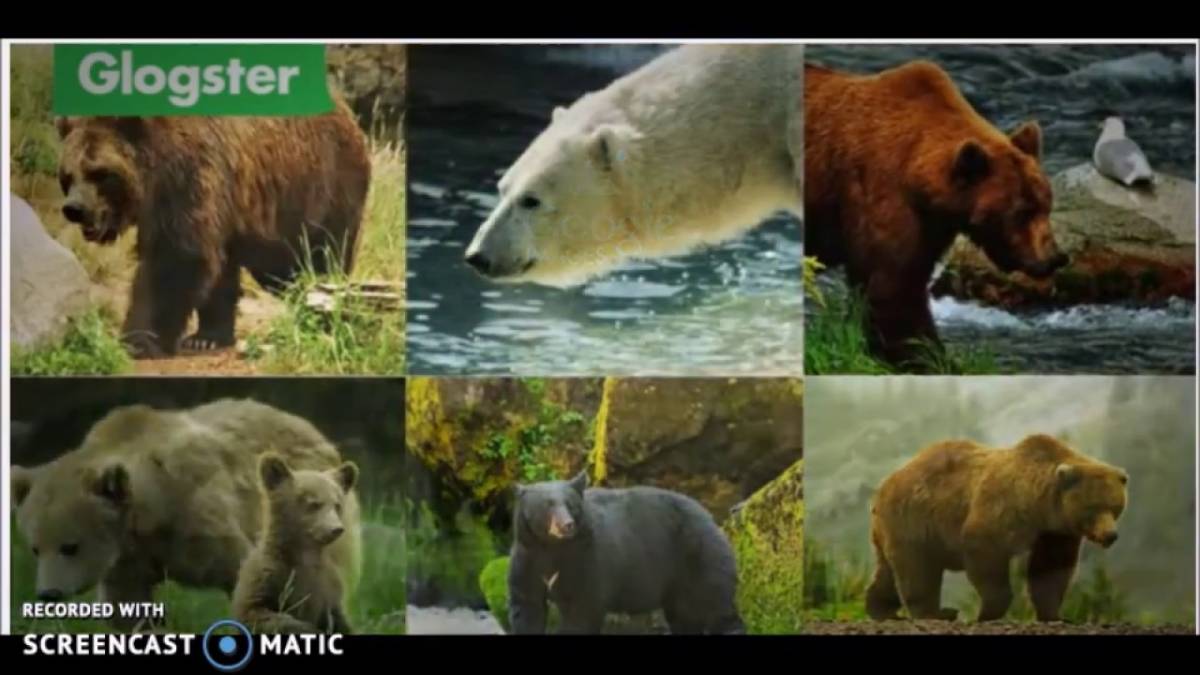 Glogster-Site Evaluation Video transcript
Glogster & the SAMR Model
Substitution: Teachers create a glog with text and images that has specific directions about a project or activity (as opposed to a worksheet with directions).
Augmentation: Teachers create an online poster with multimedia for students to review a subject, rather than providing them with a text-based handout.
Modification: Students use Glogster to display their learning about a specific subject, using text and images (as opposed to creating a paper poster). Students build their media literacy skills by incorporating interactive multimedia – audio, video, hyperlinks – in a glog.
Redefinition: Instead of using a paper poster to share their learning, students can share their multimedia glogs via social media (Facebook, Twitter), networks such as Pinterest and Linkedin, or via email.
Learning Activities
Social Studies / ELA: After conducting a short research project about the different U.S. regions, students use Glogster to collect and display their knowledge. They will be able to use images, record audio, and add text explaining the features and characteristics of each region.
Timelines/Sequence or transition words. Students create personal timelines using Glogster. These timelines can be interactive with photos, videos, interviews, sound, and digital artifacts. They can use the multimodality of a glog to make graphic representations of the chronology of events in their lives.
Math: Students create a glog that uses photos, videos, audio, and writing as means to explain their thinking for how they solved a math problem.
Reading: Book Report. Glog that Book! After reading a fiction book, students share the fiction features (character, setting, problem, solution, etc…) They will create a glog to present and share their book report with peers.
Science: Students in 2nd grade make observations of plants and animals to compare the diversity of life in different habitats. With the use of the Glogster features, students can use images, videos, and text about a particular habitat to gather a deeper knowledge and understanding of a specific habitat and the animals and plants that live in it.
Resources
How to Use Glogster Edu – A Guide for Students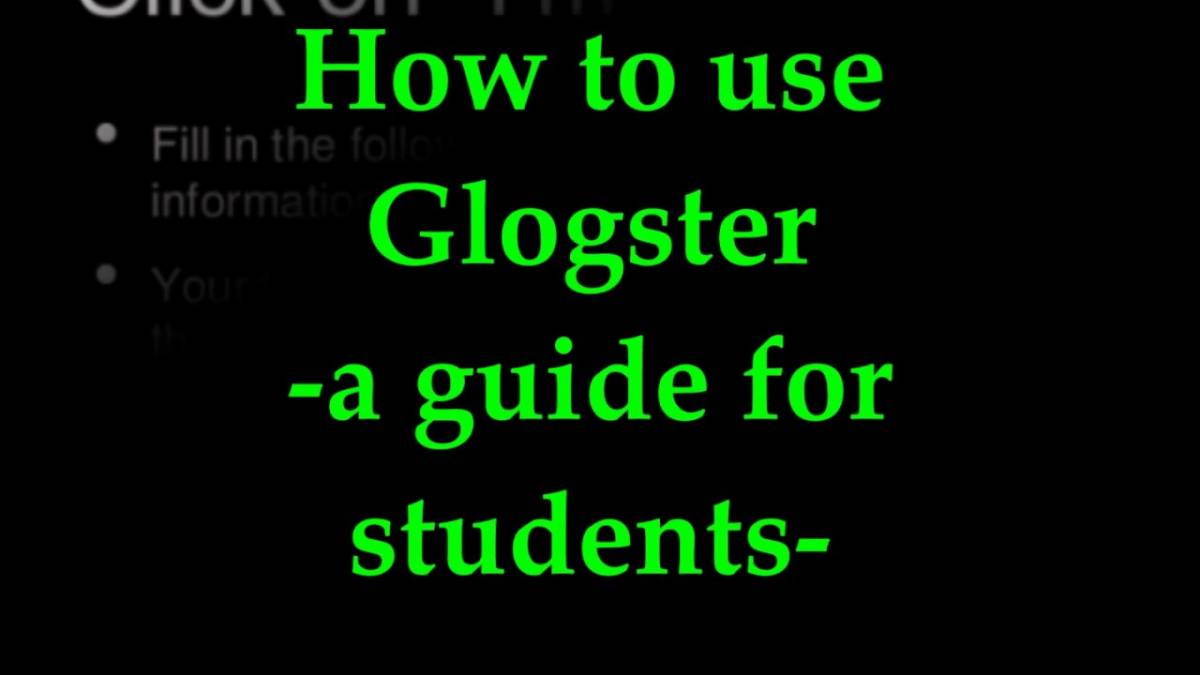 Log in on https://edu.glogster.com/login and fill in the information needed to use Glogster as a student. To create a Glog follow these steps:
Click on "CREATE A NEW GLOG" or choose a premade template.
The background is called the "WALL." The wall can be changed at any point.
To add text boxes, choose "TEXT" and then click "USE IT."
Text boxes can be edited! You can change the color, size, location, or direction.
Graphics can enhance the appearance of your project. Graphics can also be edited!
Adding images to Glogster is quite easy. Use your own or provide an image link. You can also add FRAMES to your images.
Glogster also allows you to upload videos (even from YouTube) and music.
It is a good idea to save your work periodically. Click "SAVE AND PUBLISH." Name your Glog, select a category, then click "SAVE & PUBLISH."
Once you saved, you can "CONTINUE EDITING" to go back to work; if you are finished you can share your Glog in many ways such as email, social media, or Pinterest.
Happy Glogging!
Research
Baker, C., & Wills, T. (2013). Have You Used a Glog Yet?. Teaching Children's Mathematics, 19(5), 324-327.
Carroll, J., & Edwards, B. (2012). Boys, ballads, and Glogster: techno-poetry in year 7. Literacy Learning: The Middle Years, 20(1), 16.
End-of-Chapter Survey
: How would you rate the overall quality of this chapter?
Very Low Quality
Low Quality
Moderate Quality
High Quality
Very High Quality
Comments will be automatically submitted when you navigate away from the page.
Like this? Endorse it!