Mangahigh

MANGAHIGH.com is a game-based learning site in which students play math games as a fun way to learn new concepts and apply knowledge. Games cover certain learning topics and are sorted by ability and grade level. They are designed to adapt in difficulty to the ability of the student, keeping the student in their zone of proximal development. Mangahigh's educational content is based on the Common Core. Mangahigh was founded by Toby Rowland and a group of experienced mathematicians and game specialists who were looking to create a balance between game playing and learning.
Mangahigh.com provides an exciting supplement to traditional math pedagogy through the use of "games that provide powerful contexts that often bring out the 'real-world' application of the topic at hand, thereby increasing the students' interest in the content and encouraging them to explore further" (blog.mangahigh.com). Teachers can assign "challenges" or the students can participate in Fai-To. "Challenges" are specific exercises that can be assigned to individual students or classes. Teachers can set "Prodigi" lessons or games as challenges. Fai-To is a school-to-school competition which allows two schools enter math combat against one another.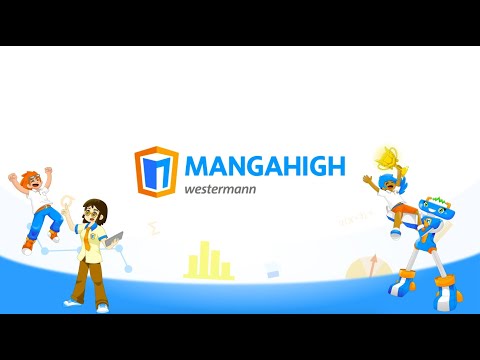 Watch on YouTube

https://edtechbooks.org/-BttM
Tool Snapshot
| | |
| --- | --- |
| Price | Free (30-day trial) & Paid Plans |
| Learning | Behaviorism |
| Ease of Use | ★★★✩✩ |
| Privacy | ★★✩✩✩ |
| Accessibility | ★✩✩✩✩ |
| Access | ★★★★✩ |
| Class Size | Individual player |
| ISTE*S | Empowered Learner |
Mangahigh Overview
With Mangahigh, teachers can align their instruction with the Common Core Frameworks that they are working on with their students. Teachers can assign games or quizzes to the class or to individual students. Teachers can assign activities to be played at home or in the classroom. They can then monitor student progress. The games and quizes level of difficulty vary depending on the student's ability and performance. The more correct answers the student gets, the higher the level of difficulty for the next cluster of questions, and vice versa. Students who are struggling, will continue to stay at their independent math level.
Privacy
The user has to share personal information (e.g., email address, name, location). The privacy policy states how the information is used or shared. Credit card information is not stored nor shared with 3rd parties. Activities are monitored to analyze use. No student information is needed nor will it be shared.
Accessibility
There is no mention on the website about accessibility features for students with disabilities. The website is not for the visually impaired, since the site is graphics-heavy. The hearing impaired may struggle with some games that have instructions given orally, but a lot of the games have written instructions as well. Hand mobility is also needed to control the keyboard and mouse.
Usability
Multi-device platform. Mangahigh uses HTML5 technology that works on many devices, including chromebooks and iPads. Access through iMac and iOS, Android, Windows and Chromebooks.
Mangahigh Overview Video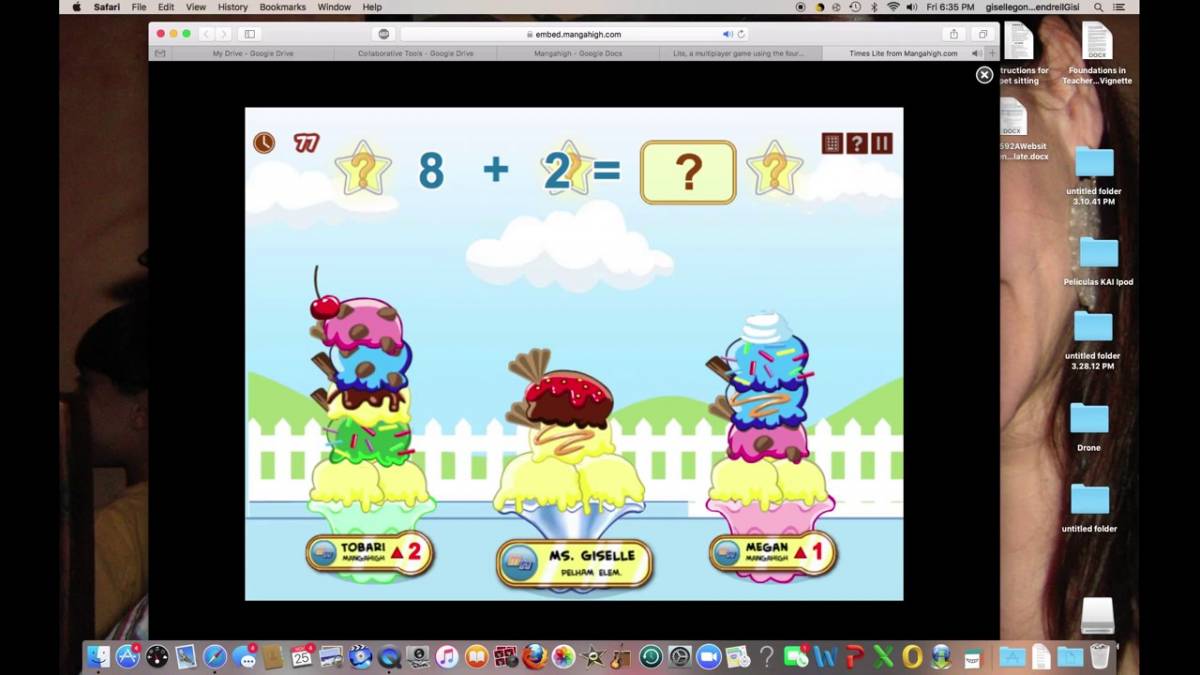 Watch on YouTube

https://edtechbooks.org/-Wfkq
Mangahigh & the SAMR Model
Here is an example of how Mangahigh might fit within the SAMR model:
Substitution: Use Mangahigh instead of using math or dice games in the classroom for practice. Students follow a "lesson" versus taking down notes and following teacher instruction.
Augmentation: Students play visually engaging online games that maintain their attention. Games become more competitive and stimulating.
Modification: Mangahigh games modify the level of difficulty as the student plays the game. After three correct answers in a row, the game modifies the difficulty to a higher level. If a student is answering incorrectly, the game lowers the difficulty level.
Redefinition: Given the limited nature of the tool, it does not sufficiently support redefinition.
Learning Activities
Kindergarten
Comparing Numbers: More, Less and Equal-Identify and represent numbers using objects and pictorial representations including the number line. Students count the objects and say what is more, less or the same.
First Grade
Understand Place Value: Tens and Units- Students recognize the value (Tens and Ones) of each digit in a 2-digit number.
Second Grade
Geometry: Sort and Describe Shapes– Students visualize 2D and 3D solids, they identify shapes from pictures of them in different positions and orientations; they sort and describe the shapes, while referring to their properties.
Eighth Grade
Geometry: Solve Real-world and Mathematical problems- Surface of a Sphere– Students calculate using the surface area for a sphere and hemisphere to solve problems.
High School Algebra: Creating Equations:Drawing Curves–Draw graphs of harder polynomial functions.
Math Games
First Grade: Equal Values:Beavers, Build It–Students add together whole numbers and fractions to get the highest value possible. Students work with a teammate to make tall buildings and pass to the next level.
Elementary Level: Addition, subtraction, Multiplication or Division:Sundae Times Lite– Students use mental math skills to build an ice cream sundae. Students can play against the computer or against other students online. Students depending on their level can choose to solve addition, subtraction, multiplication or division problems.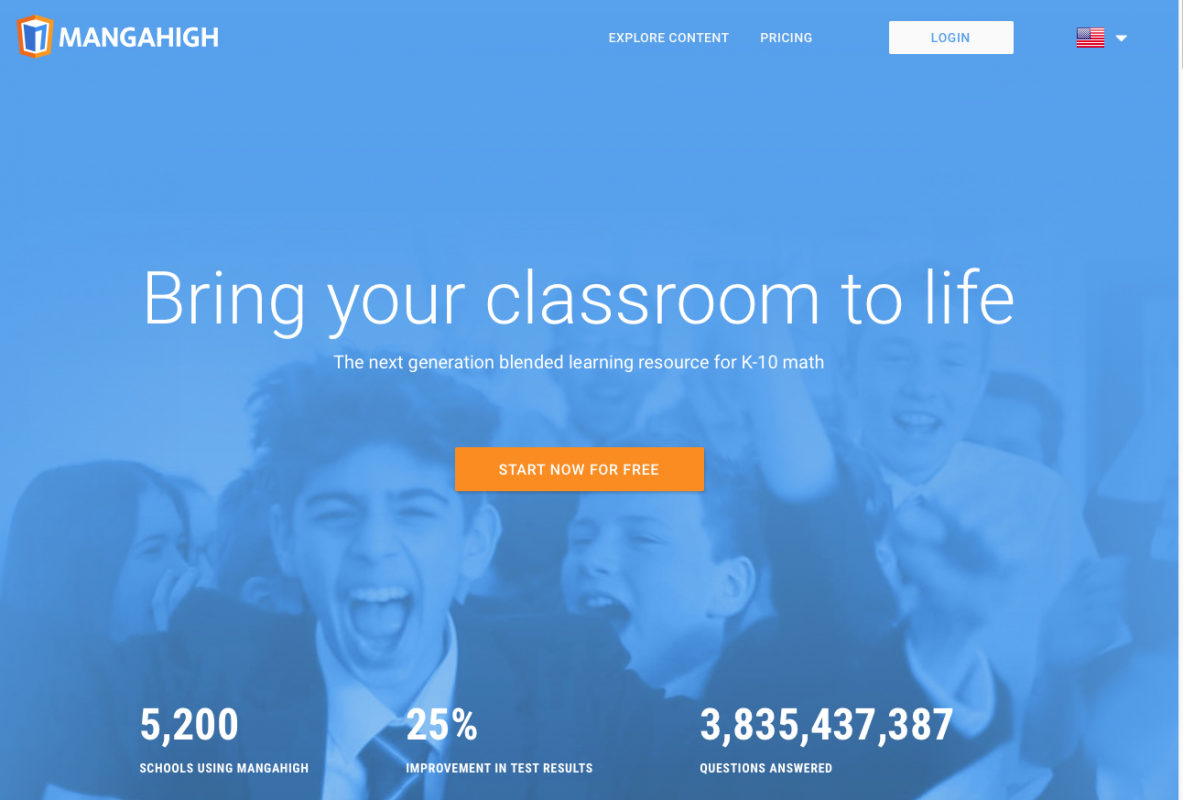 Resources
How to Use Mangahigh
Open your browser
In the address box type https://www.mangahigh.com
Once you're on Mangahigh, you have different options:

Explore Content-Follow this link to learn more about mangahigh.com
Pricing-This link will take you to a page with prices depending on class size, you can also ask for a quote.
LOGIN– Use this link to go to the student login page or the teacher login page
Language Settings-You can change the settings to: English, Portuguese, and Chinese.
Start Now for Free- This link is for people using the site for the first time or scroll up to explore more content.

To try the free website, simply click "Start trial now"

You will be asked to create a Profile. You will have to provide full name, email address, and position( Teacher/educator, principal,…)
Shortly after, you will receive a Welcome email, and an email explaining how to reset your password.

If you already have a password, click on "Login"

Enter as a student or as a teacher. As a teacher you will provide: email and password.
Once you login, you will be directed to your Dashboard.

Once here you can choose to go to your Newsfeed, Activities, Games, and Administration.
Research
Argubright, M. T. (2014). Comparing traditional math instruction to online instruction: Preparing students for the Kansas college and career ready standards.(Doctoral dissertation, University of Kansas).
de Kretser, C. Adopting a GBL approach enhances student experience of the Building Learning Power program.
Graven, M., & Stott, D. (2011). Exploring online numeracy games for primary learners: sharing experiences of a Scifest Africa workshop. Learning and Teaching Mathematics, 11, 10-15.
Martens, M. (2014). Technology in Children's Programming: A View from the Digital Trenches. Children & Libraries, 12(1), 37.

CC BY-NC: This work is released under a CC BY-NC license, which means that you are free to do with it as you please as long as you (1) properly attribute it and (2) do not use it for commercial gain.
End-of-Chapter Survey
: How would you rate the overall quality of this chapter?
Very Low Quality
Low Quality
Moderate Quality
High Quality
Very High Quality
Comments will be automatically submitted when you navigate away from the page.
Like this? Endorse it!