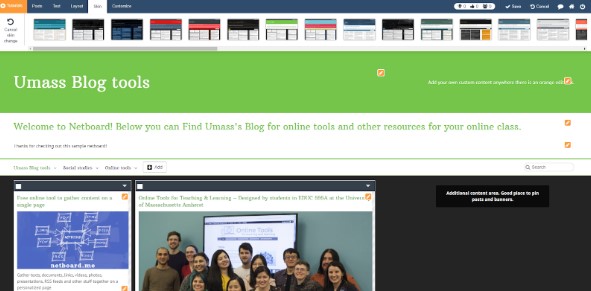 Tool Snapshot
Price
Free

Learning

Social Constructivism

,

Connectivism

Ease of Use

★★★★☆

Privacy

★★★★☆

Accessibility

★★★☆☆

Class Size

Unlimited

Login

Yes

ISTE*S

Creative Communicator,

Global Collaborator

COPPA/
FERPA
No COPPA/FERPA policy found. Check with your school IT administrator.
Netboard.me Overview Video
Watch on YouTube
Watch on YouTube

https://edtechbooks.org/-CePB
Netboard.me & the SAMR model
Dr. Ruben Puentedura's SAMR model offers a lens for examining how technology is adopted in a classroom. As you strive to incorporate online tools into your classroom, we encourage you to use this model as an analytic tool. Here is are some examples of how Netboard.me might fit within the SAMR model:
Substitution:

Students create a list of their favorite online resources on a netboard instead of pencil and paper.

Augmentation:

Students create a netboard to curate and organize class materials in a digital space.

Modification:

Students use Netboard.me to create a multimodal digital portfolio of their work.

Redefinition:

Students share their multimodal virtual bulletin boards with people around the world and solicit feedback.
Learning Activities
Math
Students split up into groups and create a netboard. Students seek out resources, articles, games, or tools related to the current content being learned in class and post their findings on the group netboard. In their groups, students review and discuss each post on the netboard and select the most useful and engaging ones to share on a class netboard.
Science
As a teacher, you can create a netboard that has videos and descriptions of different science experiments. Have students discuss and vote on which science experiment they want to do in class. As students engage in the in-class experiment, they can take pictures, videos, and notes to add to the netboard to document their learning.
English/Language Arts
Students can curate videos, images, and sound bytes that captivate their interest onto a personal netboard and then use that as inspiration to write stories and poetry.
Digital Portfolio
Students can create an academic netboard that they use throughout the year so they have a virtual catalog of all their work. Encourage them to look back on it and to share it with their family and friends or even college admissions officers.
Resources
How to Use Netboard.me (Text)
Go to Netboard.me.

Click "Login or Sign up."

Create an account by pressing "sign up" once you get to this page.

Once logged in press "Create new netboard."

Once you name your netboard and choose private or www. access, click "Edit" in the top right of the page to begin editing and adding content to the netboard.

In the top left you can add any link to the netboard. At this point you can watch tutorials or learn Netboard.me as you go by navigating through the menus and interacting with all the different options available to figure out what ever feature does.

Create pages, change the layout, add links, user created text, pictures, invite people, and send the link of your netboard to people.
How to Use Netboard.me (Visual)
1. Log in and sign up at the top right of the screen.

2. Select sign up to create a new account and enter your account details.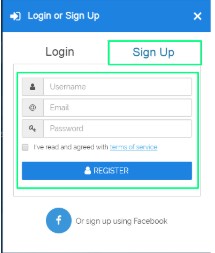 3. Once the account is made you will see "Create new netboard" Click on this to start your own netboard.

4. Name your netboard and choose the privacy settings. These can be changed at any time to change your website to private or public.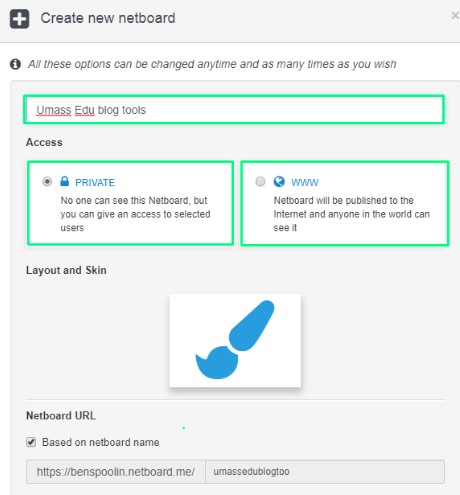 5. A new, empty netboard will appear. In the top left, press "edit" to begin building and changing your own netboard.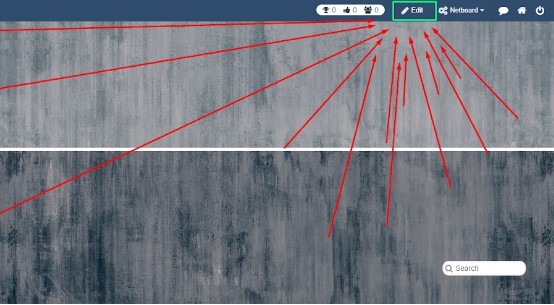 6. Start adding content to the netboard by pasting links into the top left box. It will create a post for the link that you can interact with.

7. Interact with what Netboard has to offer in the different menus. Click around and learn to figure out how you could use Netboard in your class.
Research
Beltrán-Martín, I. (2019). Using Padlet for collaborative learning. 5th International Conference on Higher Education Advances (HEAd19). doi: 10.4995/head19.2019.9188 Rashid, A. A., Yunus, M. M., & Wahi, W. (2019) Using Padlet for Collaborative Writing among ESL learners. Creative Education, 10,610-620. https://doi.org/10.4236/ce.2019.103044