HW 3.6 Bring a Text for Your Unit Plan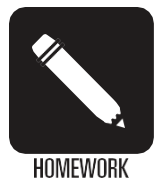 knowledge and skills to construct learning environments that support development of English language proficiency: literacy, academic, and cognitive development. (footnote language and definition)
Display knowledge and skills to construct learning environments that support development of English language proficiency: literacy, academic, and cognitive development.

Assessment: 25pts.

Due: Session 4

Teachers can identify an individual student's strengths and needs in vocabulary development to better meet their needs and apply this to all the students they teach.

Students have analyzed literacy-focused classroom needs in terms of pedagogy, curriculum, and classroom organization. Now, students can understand how to use academic language as a tool to build literacy for the ELLs.
Instructions
Bring a reading/text from the Unit Plan you are revising. You will use it in class to determine what vocabulary needs to be taught for your ELLs to better comprehend the reading.
End-of-Chapter Survey
: How would you rate the overall quality of this chapter?
Very Low Quality
Low Quality
Moderate Quality
High Quality
Very High Quality
Comments will be automatically submitted when you navigate away from the page.
Like this? Endorse it!