Editing a Chapter
Different Ways to Edit Chapters
The following video provides a simple overview of three different ways chapters can be edited.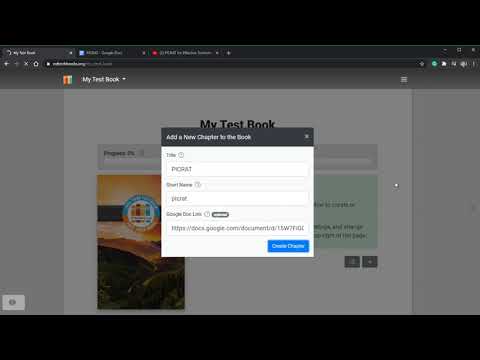 Watch on YouTube https://edtechbooks.org/-DqA
Chapter Locks
If a chapter has been edited and not saved before you attempt to edit that chapter, you may see a screen like the image below.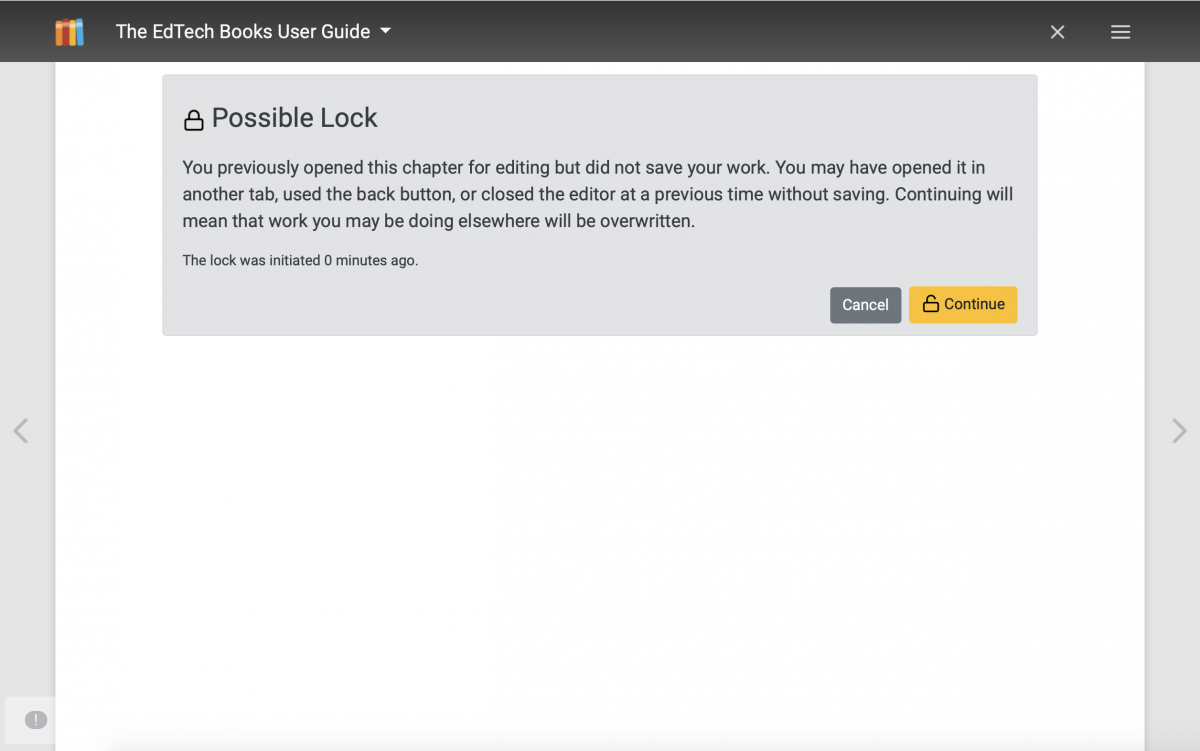 You can also see which chapters are locked by checking for a lock icon next to the chapter on the book's cover page (see image below).

If you encounter a chapter lock, check with the contributor who last edited the chapter to ensure their work is saved first. Once they have saved their work, you will be able to refresh your webpage and start editing.
End-of-Chapter Survey
: How would you rate the overall quality of this chapter?
Very Low Quality
Low Quality
Moderate Quality
High Quality
Very High Quality
Comments will be automatically submitted when you navigate away from the page.
Like this? Endorse it!