Feature List
EdTech Books provides various features to authors and readers. This page provides an abbreviated list of all of these features.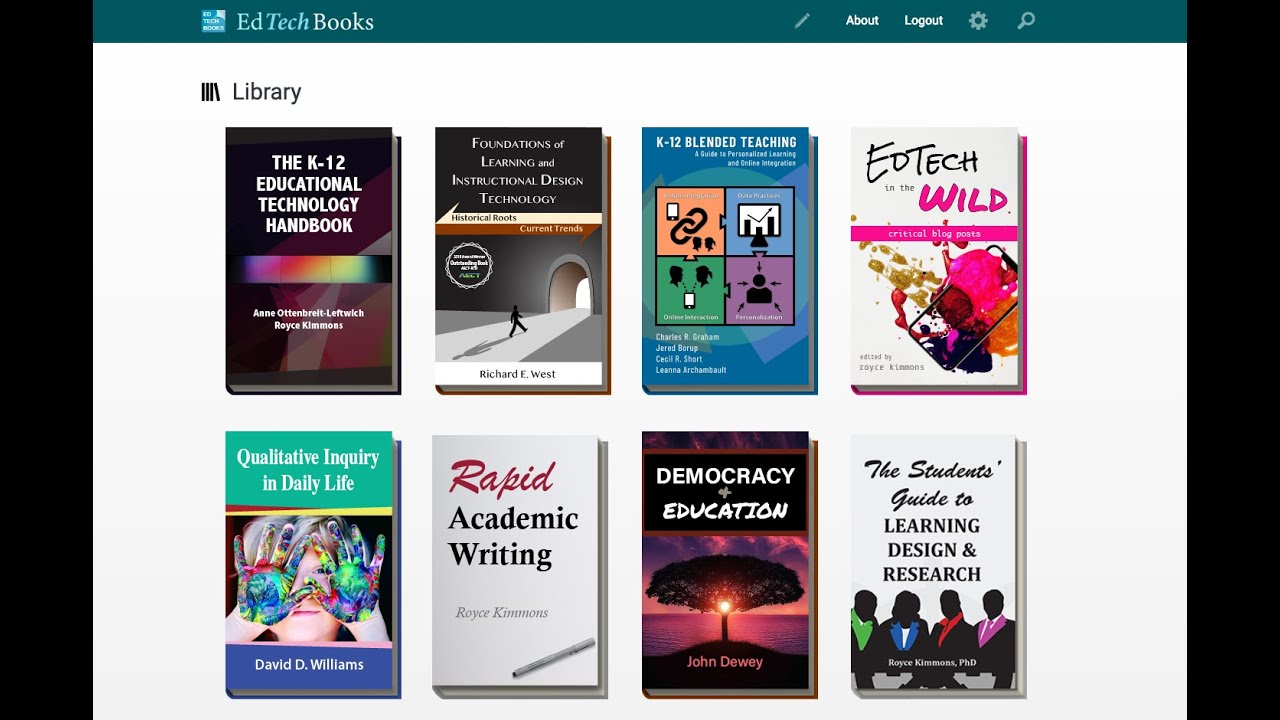 Watch on YouTube

https://edtechbooks.org/-GMC
Content Editing
Google Docs importer
Wikipedia article importer
Easy WYSIWYG editor (using TinyMCE)
Media library
Easy YouTube and Vimeo embedding
Easy H5P embedding
HTML source editing
Easy chapter importing
Automatic citation generation
Formatting
Navigation
Clean (short) URLs (e.g., https://edtechbooks.org/ux)
Automatic chapter side navigation of headings, images, and tables
Item-level linking (e.g., each paragraph)
Automatic QR codes
Automatic book indices
Easy embedding into Canvas (and other LMSs)
Analytics
End-of-chapter quality surveys
Advanced Features
Interactive quizzes and surveys
Chapter narrations
Cross-site embedding
Multi-site, cloud-based hosting
End-of-Chapter Survey
: How would you rate the overall quality of this chapter?
Very Low Quality
Low Quality
Moderate Quality
High Quality
Very High Quality
Comments will be automatically submitted when you navigate away from the page.