HW 3.5 AVG 5.1 The Alternative Assessment Movement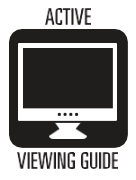 Think About
Click on this link. It should take you to the videos for the assessment course. On the left hand side menu, select Session Five. Then scroll down and click on 5.1 The Alternative Assessment Movement. Click on Heidi Andrae Goodrich then scroll up to the video screen and watch the video.
Use and download the document in the following link (AVG The Alternative Assessment Movement) to complete the following activity.
As you watch the video in the Conceptual Outline use a highlighter to underline ideas you find interesting or want to remember.
In the meaning making column, jot down your thinking or expansion on the ideas in the video.
Bring a copy of the Active Viewing Guide with your notes to class.